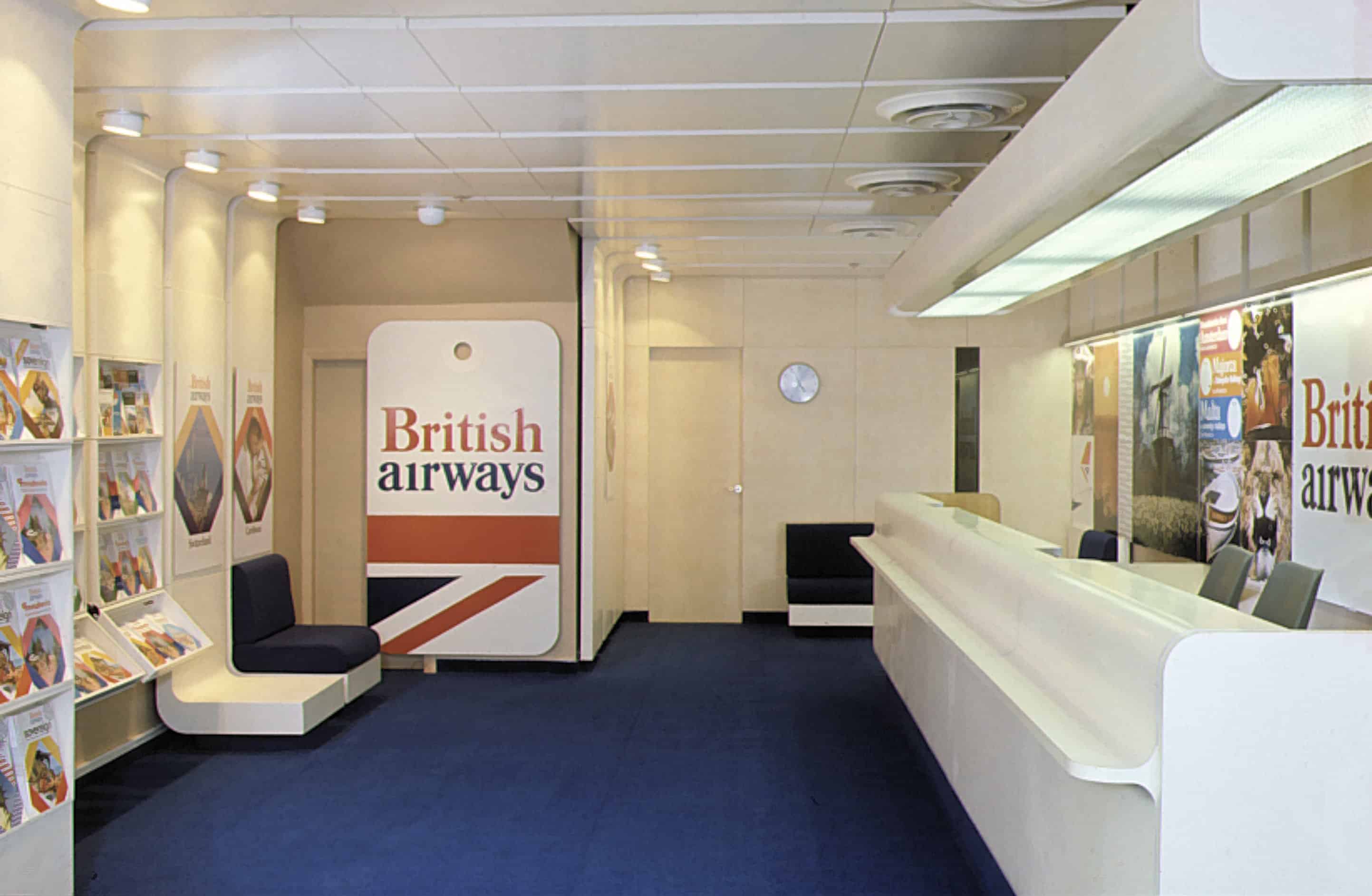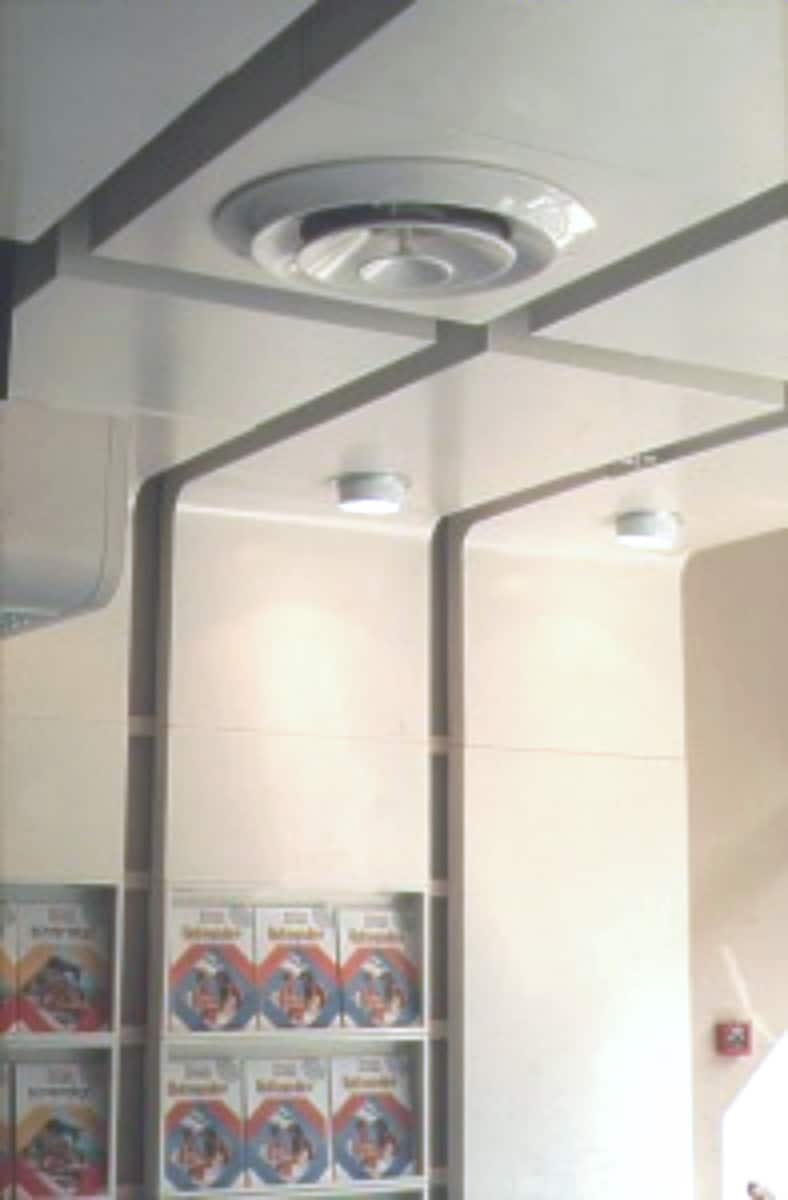 Some years later, we undertook the detail design development of the Landor corporate concept and we were the executive designers for the prototype ticket sales shop located in the Strand.
Prototype Ticket Office
Our initial design for the ticket sales shops featured a purposebuilt system, using aluminium wall and ceiling panels, with matching furniture, brochure racks and poster display system. The idea was to bulk manufacture the individual components, hold in a central store and issue them as required for individual sites. The prototype shop remained in use for many years before relocation to another site.
This led to the restyling of all the airline's world wide ticket sales shops with a more conventional design scheme for desks and the general interiors. The 'flagship' Regent Street office (below) was chosen as the prototype site for this scheme.
Click on small images to view enlargements