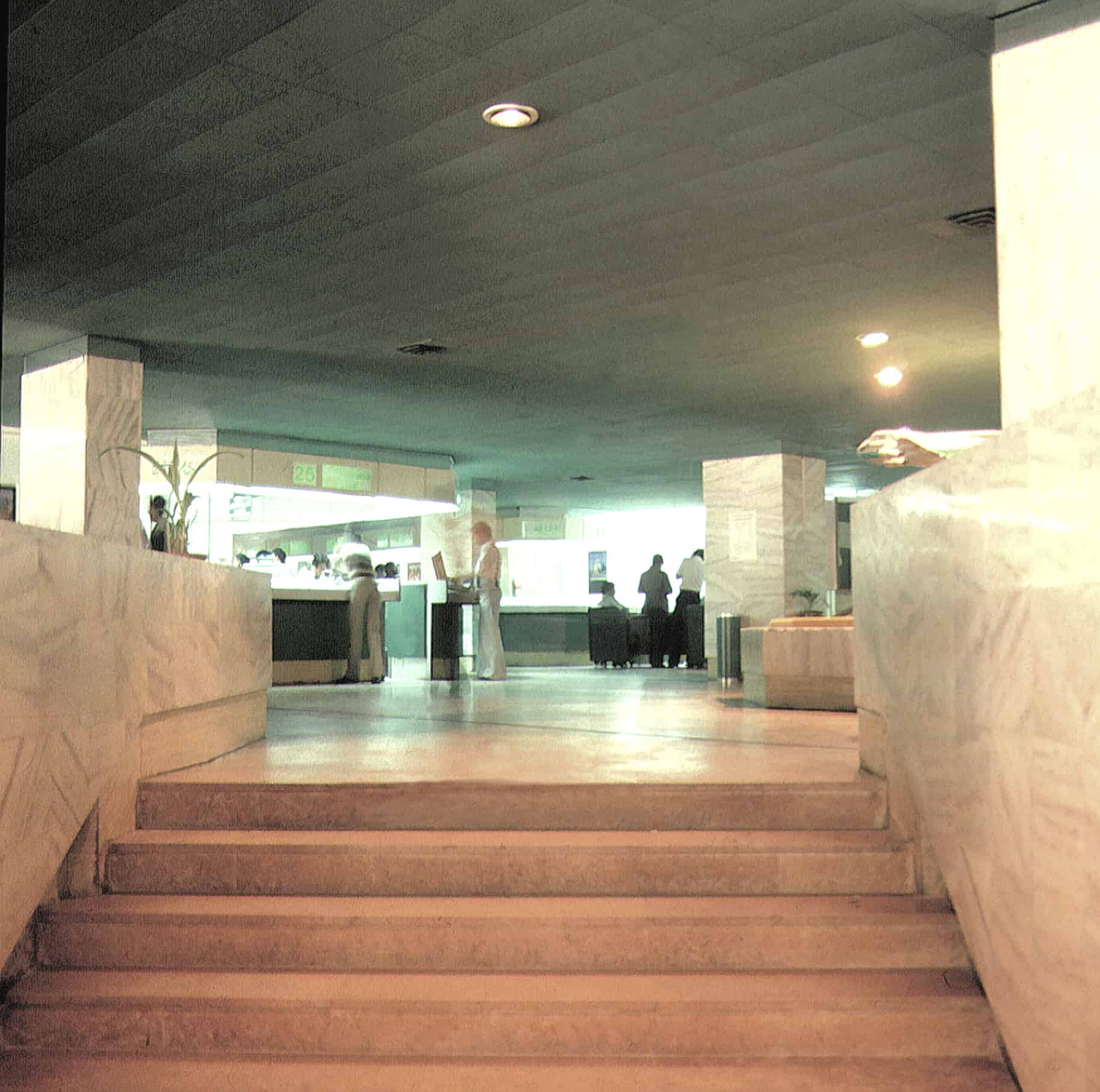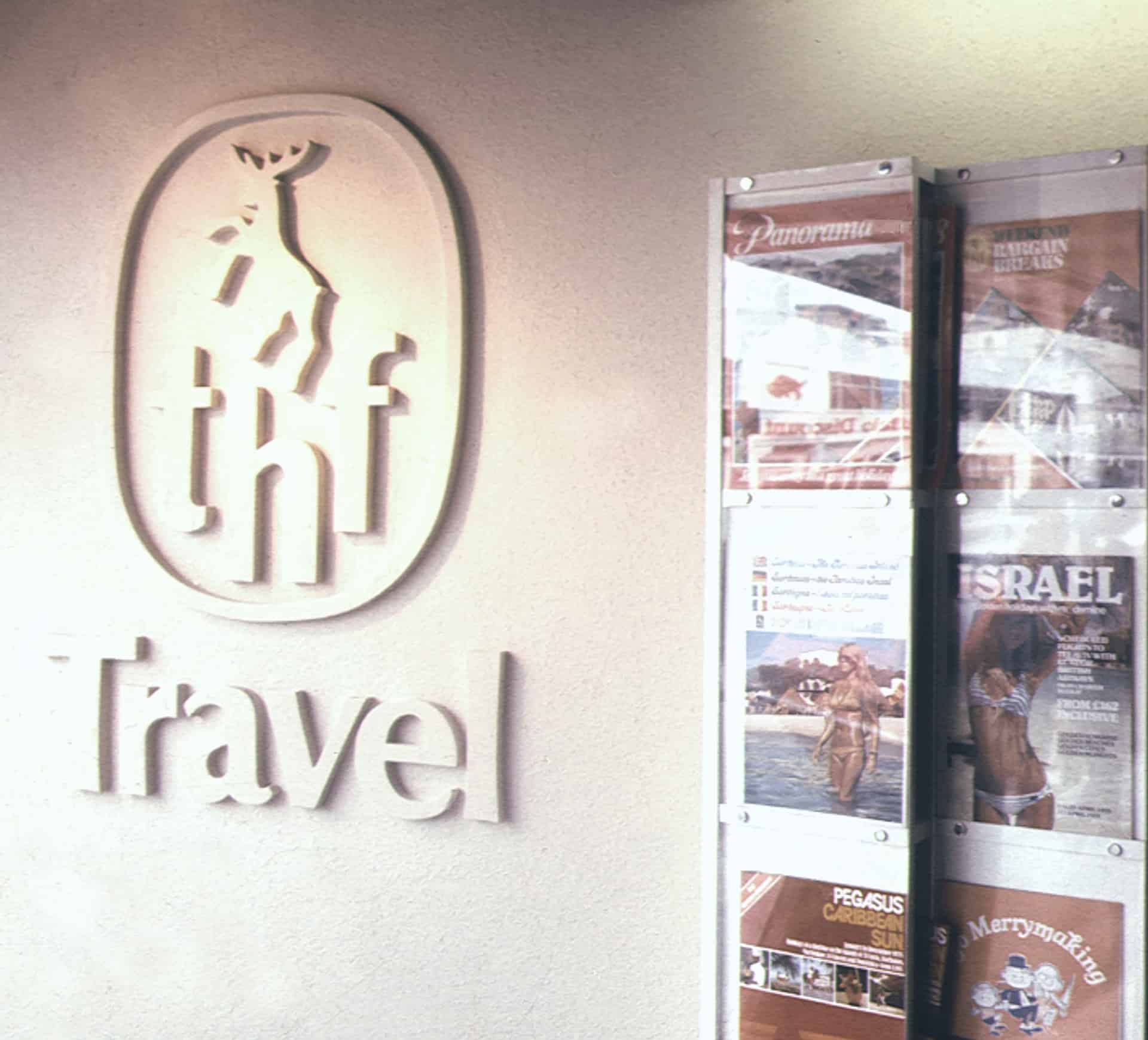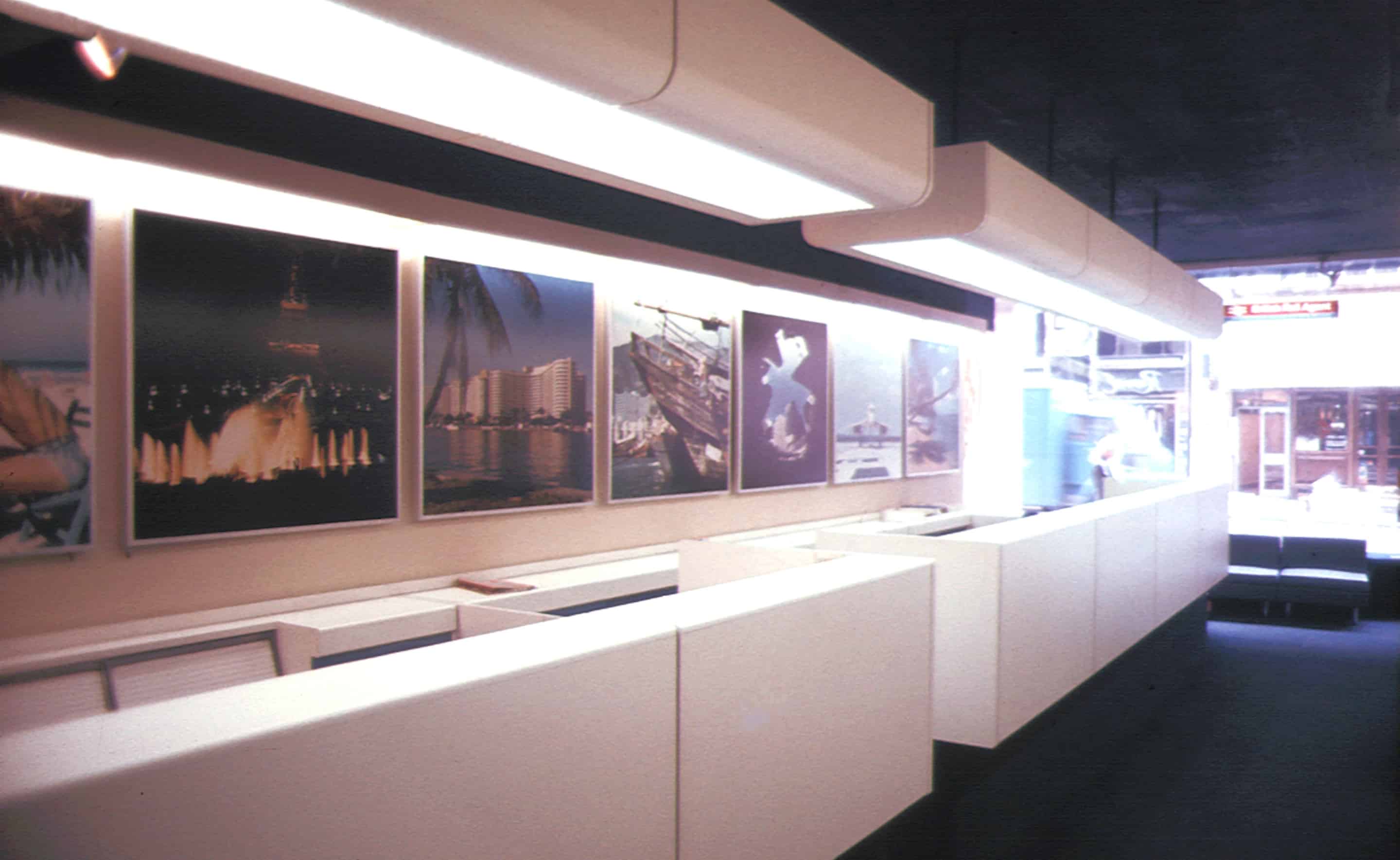 A simple system of standard modular units and standard finishes gave a reasonably priced facelift to the 13 outlets of Milbanke Travel, a Trust House Forte subsidiary. Space behind the counters was allocated to a changing display of travel posters. The THF corporate symbol was to be displayed in relief as an interior feature.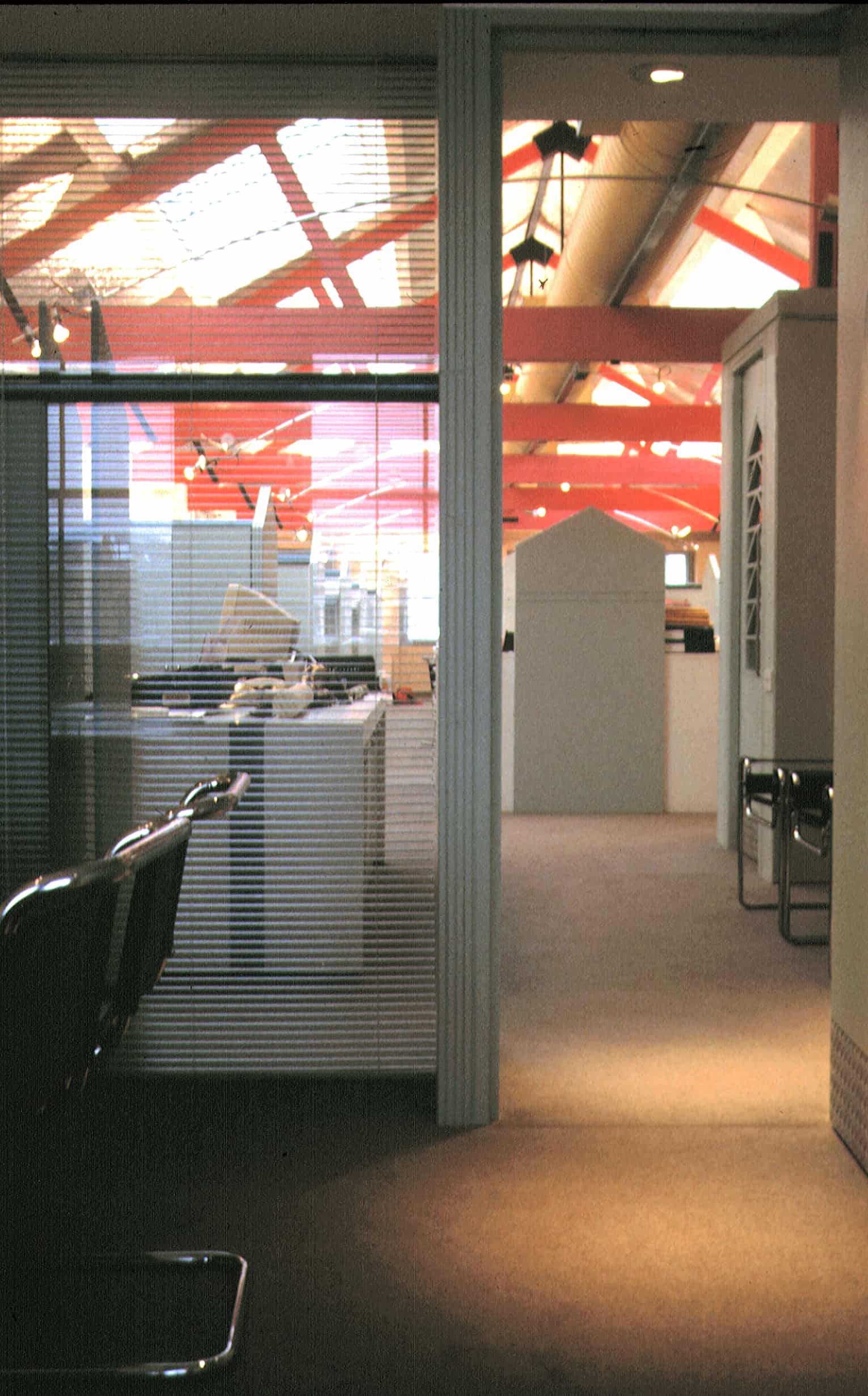 A light industrial loft was converted to provide a communal design studio work space for architects, interior and graphic designers. The open ceiling structure featured brightly coloured beams, heating air ducts special, purpose-designed aluminium uplighters supported by stainless steel wires. Glazed roof panels provided perfect lighting conditions for various design practices located there.
Click on small images to view enlargements
A 70 desk Ticket Sales Shop for Pakistan International Airways in Karachi (above) required regular visits to present the design scheme, undertake research into the availability of local materials, evaluate local manufacturing capabilities and monitor the actual site construction.
A high import tax prohibited the use of western materials and consequently most fittings and finishes were sourced in Russia, Hong Kong and from local Karachi market traders.
Negus&Negus reception area.
Baccarat were a chain of fashion outlets that existed as 'Stores within Stores' and were located in most of the up-market stores around the UK. I created a 'look and feel' for the stores, including standard feature fixtures and fittings. The overall look was very Art Deco